ChiangMai Airport Assistance
VIP & Fast Track at CNX
Airport Assistance through Chiang Mai International (CNX).
CHECK PRICE
BOOK NOW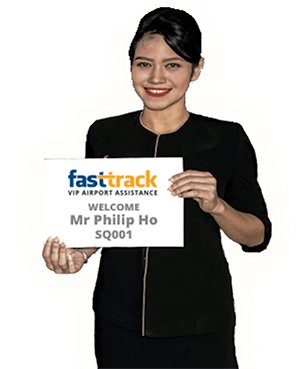 ChiangMai Airport Meet and Assist services for any traveler, on any airline, in any cabin class
Thailand has some of the busiest airports in the world. Using a Meet and Assist Service makes passing through Chiang Mai easy. Fast Track's local greeters help bypass lines and make a quick arrival or a smooth departure.
Fast Track's service in the CNX Airport will give a 1st class feel. It will include an airside greeting at the airbridge, and help through border controls. Before you travel, our reservation team & booking system will help you book the exact service you need.
Meet and Greet service in Chiang Mai International Airport, Thailand....
On arrival ChiangMai Airport Assistance Fast Trackgreeters will meet you near the air bridge. They will assist you through any passport or visa control, and escort you to the baggage and customs area. They will help find your driver, or if you booked a connection, check in for your next flight.
On departure, they will contact your driver, will assist you through check-in and immigration, and will take you to your airline lounge or the boarding gate.
For connections, the greeter will meet you near the air bridge and will guide and escort you through the arrival, departure and transfer processes needed for your connection, right through to your airline lounge or the gate.
For more than 10 years the ChinagMai Airport Assistance and Booking Team has assisted thousands of travellers pass smoothly through busy airports. Before you book, Fast Track's tools and expert staff will help you understand and choose the exact service you need at the lowest possible cost.
Fast Track services are available to any traveler, on any airline, and in any cabin class, and in all major airports around Asia, the Middle East & Africa.
In Thailand we serve the airports of Chiang Mai CNX , as well as BKK, USM, KBI, and HKT. We offer travelers VIP meet & greet concierge assistance in each of those airports' international and domestic terminals.
Suvarnabhumi Airport is Bangkok's main and busiest airport and is one of the largest in Southeast Asia. Suvarnabhumi Airport is pronounced "sue-wahn-ah-poom". Our Meet and Assist Fast Track Services can include a chauffeur-driven car to ensure the journey is as fast and smooth as possible.
Dom Meung Airport (IATA Code DMK) is Bangkok's second busiest airport with mainly low cost carriers and charet flights. There are no services available in this airport, just yet
Phuket International Airport is Thailand's third business airport. There are now three terminals.  The airport processed 17 million passengers in 2017 (2.9m in 1997 and 5.7m in 2007, reflecting the huge growth in popularity of the island of Phuket as a major tourist destination. As well and VIP assistance through the airport our Meet and Assist Fast Track Services also has a chauffeur-driven car service to make the journey from or to the hotel seamless and quick
Samui International Airport is a privately owned airport on the Island of Koh Samui. It was was built for Bangkok Airways, opening in 1989.
Chiang Mai Airport (CNX) is situated very close to the city, just a few minutes drive from the centre of town. We have meet and assist services and car services for international and domestic arrivals and departures.